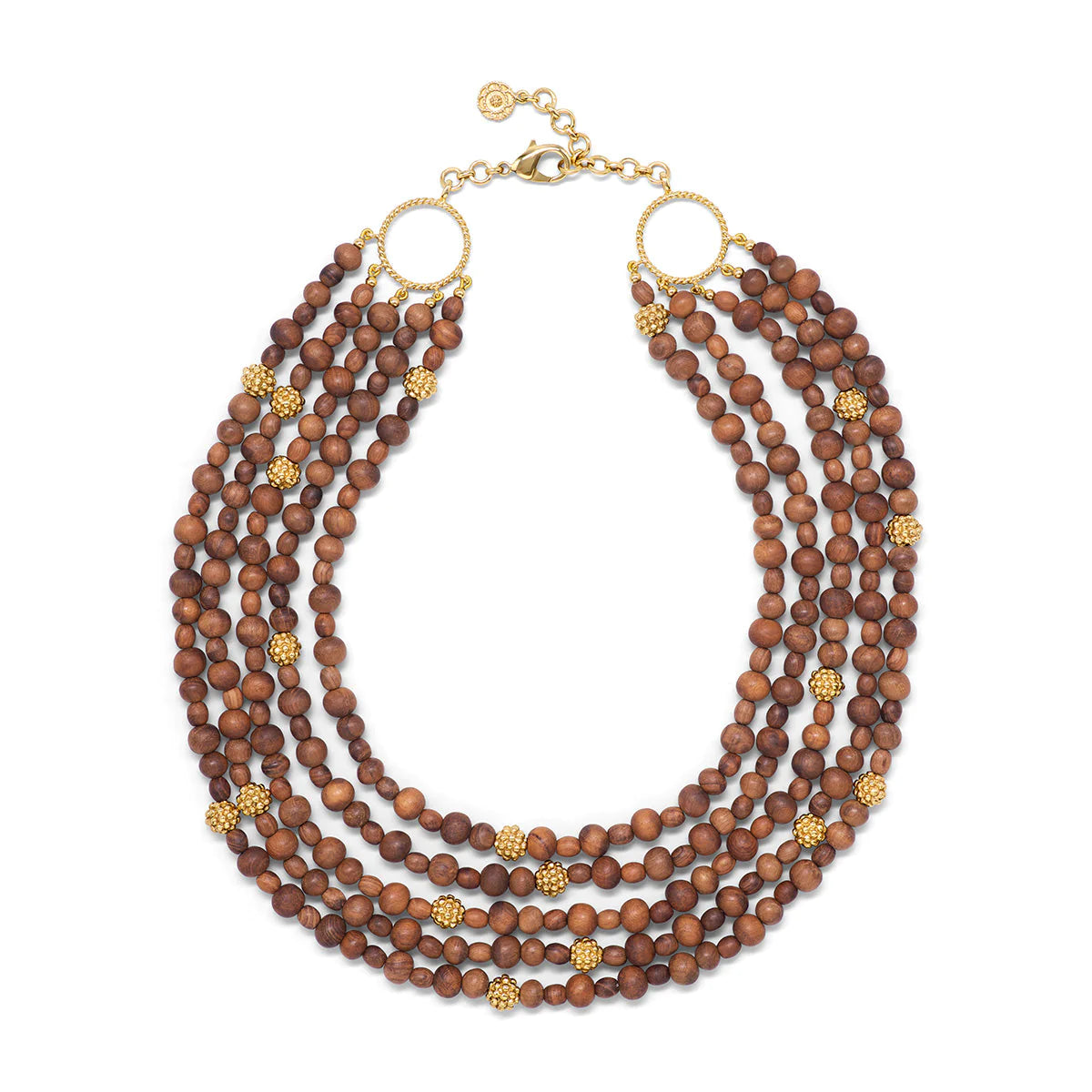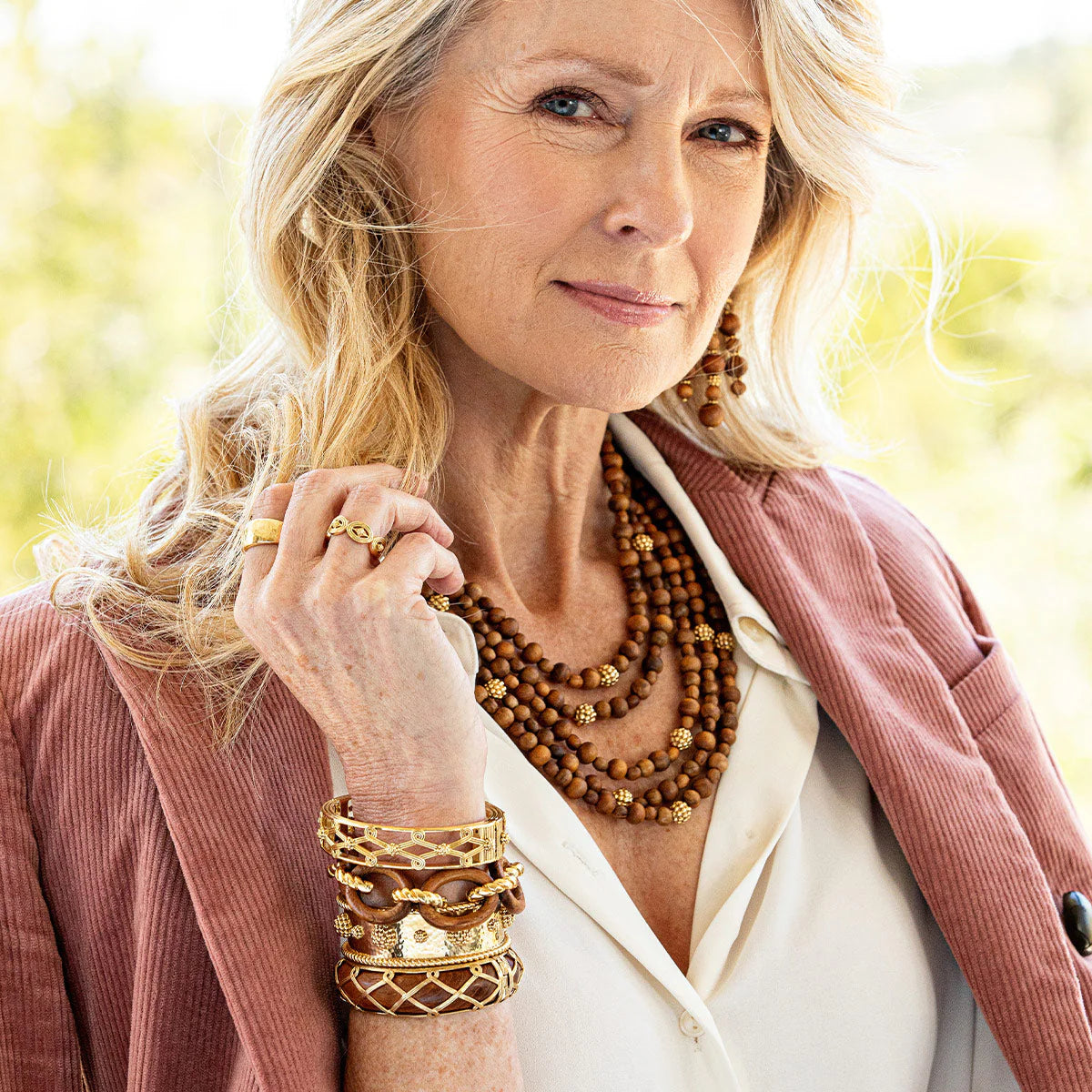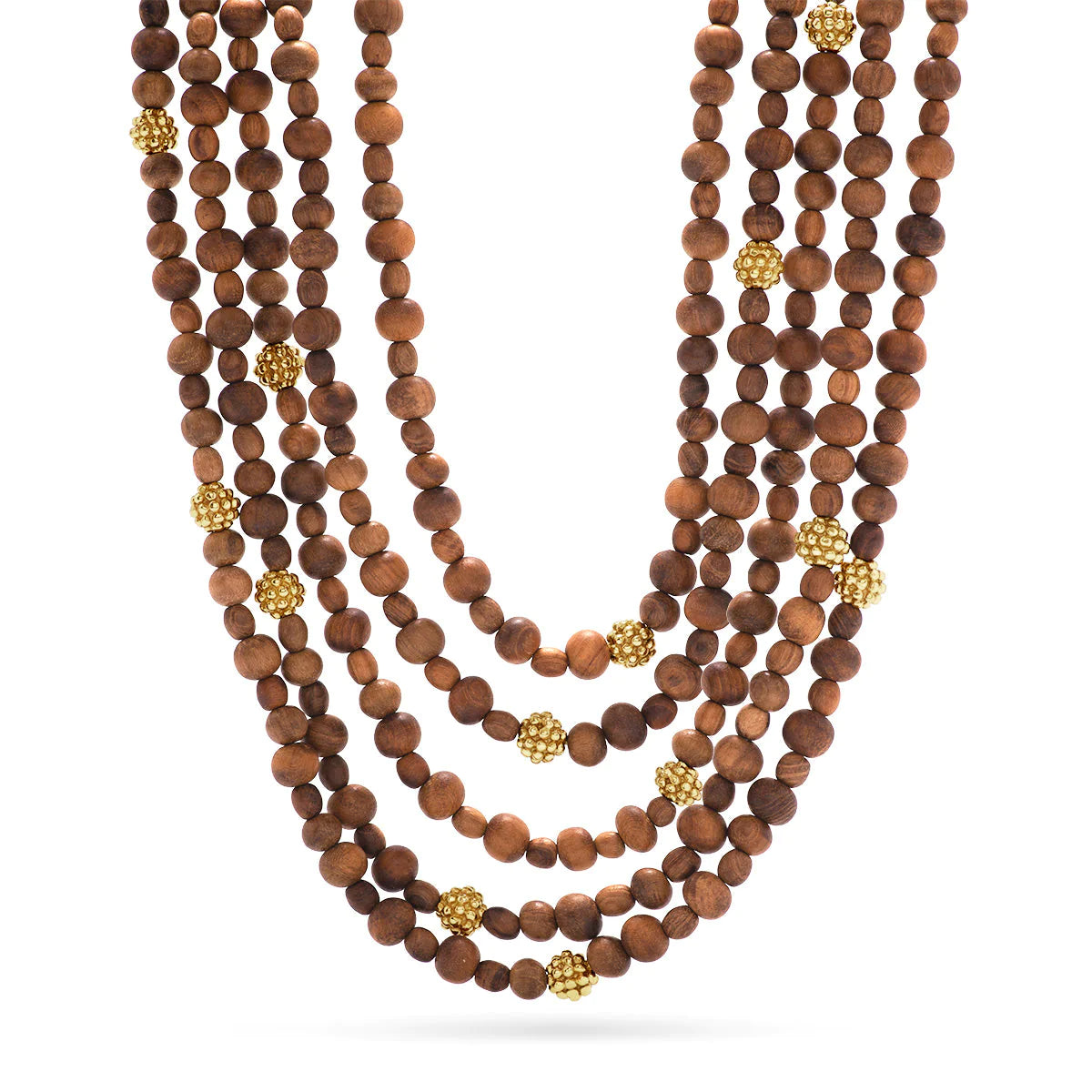 CAPUCINE DE WULF Earth Goddess Beads 5-Strand Necklace - Teak
Our twist on classic statement pearls, this subtly striking necklace is composed of five strands of lustrous teak beads that are hand-carved into decadent little orbs and embellished with exquisite details like a sprinkling of golden berries. Inspired by Mother Nature who is a masterclass in slow beauty and how to make an impact in an understated way — or a grand entrance when she wants to.
Teak Wood, 18K Gold IP over Brass
Measures: 18 (+2 extender) x 1 x 0.4 inches
As each piece is entirely made by hand with natural materials, they will all vary slightly and carry the soulful imperfections of the artisan who made it.
CARE:  Always avoid contact with water, lotion, perfume, chemicals, perspiration, and make-up as these can alter the jewelry finish.
Our customers' satisfaction is our number one priority. We accept and offer full refunds on items returned within 14 days of delivery date per our full RETURN POLICY. Complete the CONTACT form to start a return.
All orders ship Monday through Friday, excluding holidays. See full shipping info HERE.