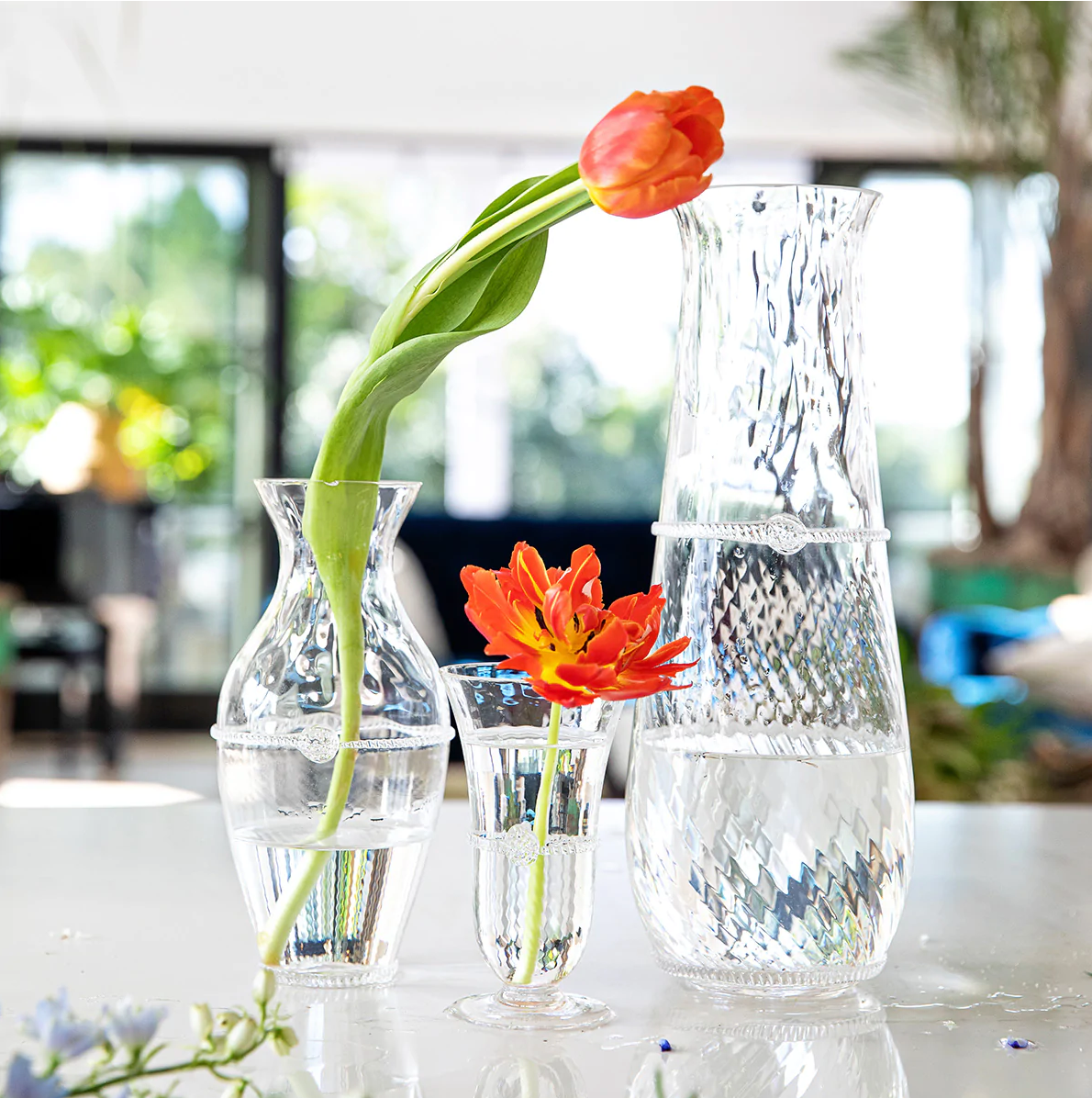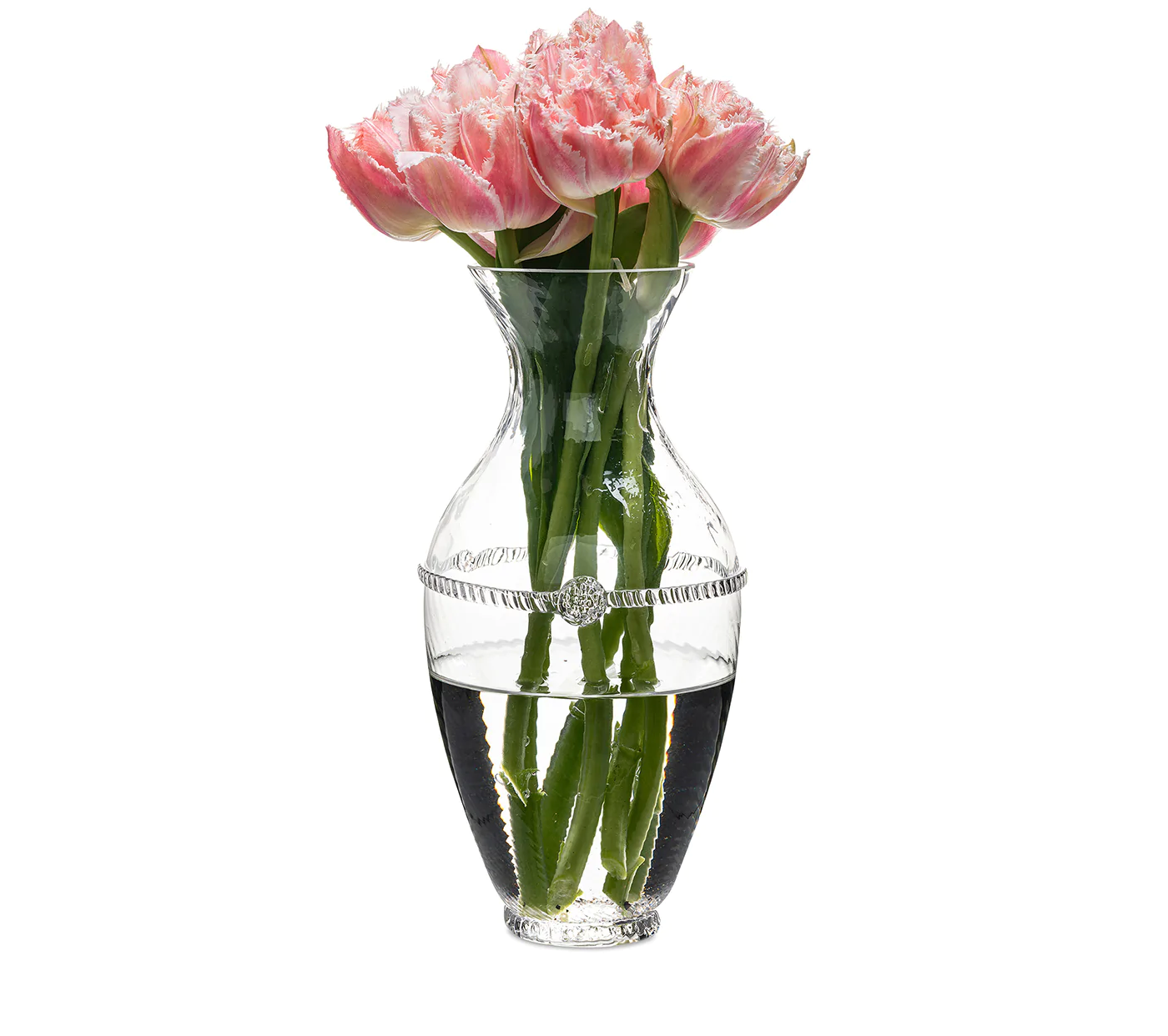 JULISKA Graham Vase 9 in.
Measurements: 4.5"W x 9.0"H x 4.5"L
Made in: Czech Republic
Made of: Glass
Volume: 1.0 Qt.
Not suitable for hot contents, freezer or microwave use. Most pieces are residential dishwasher-safe on the top shelf, set to a warm, gentle cycle with a mild detergent. Hand wash large, highly decorated or hand painted pieces.
Our customers' satisfaction is our number one priority. We accept and offer full refunds on items returned within 14 days of delivery date per our full RETURN POLICY. Complete the CONTACT form to start a return.
All orders ship Monday through Friday, excluding holidays. See full shipping info HERE.