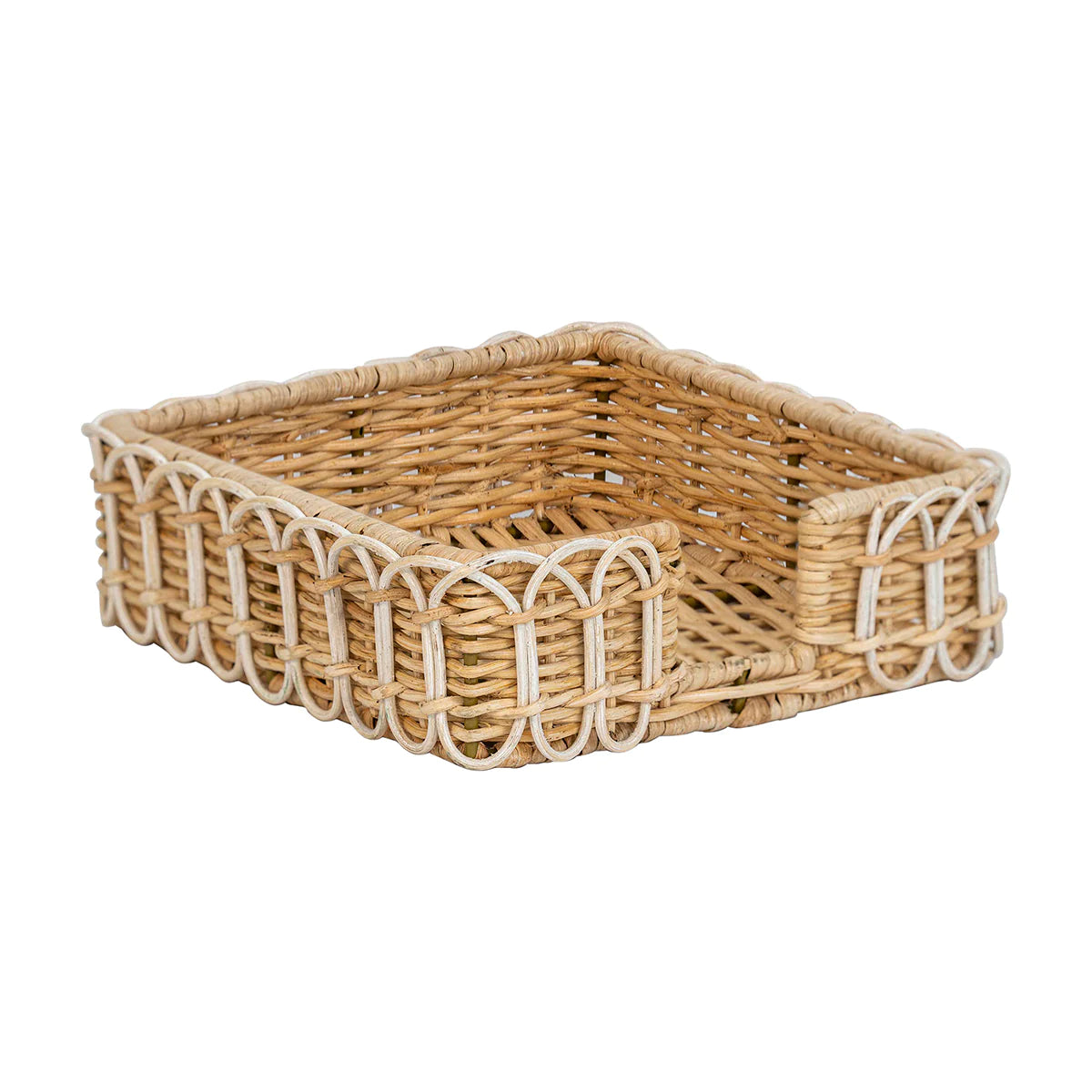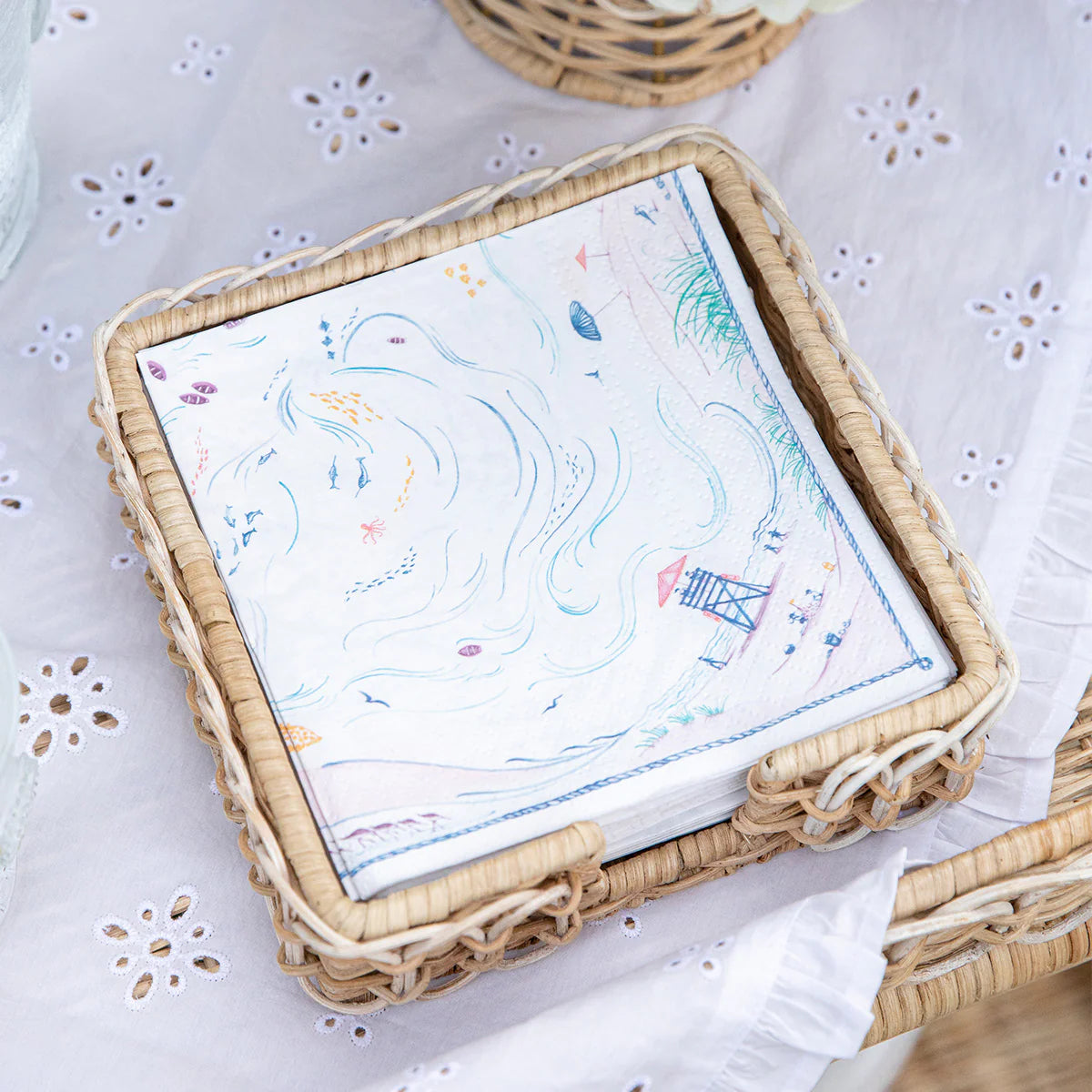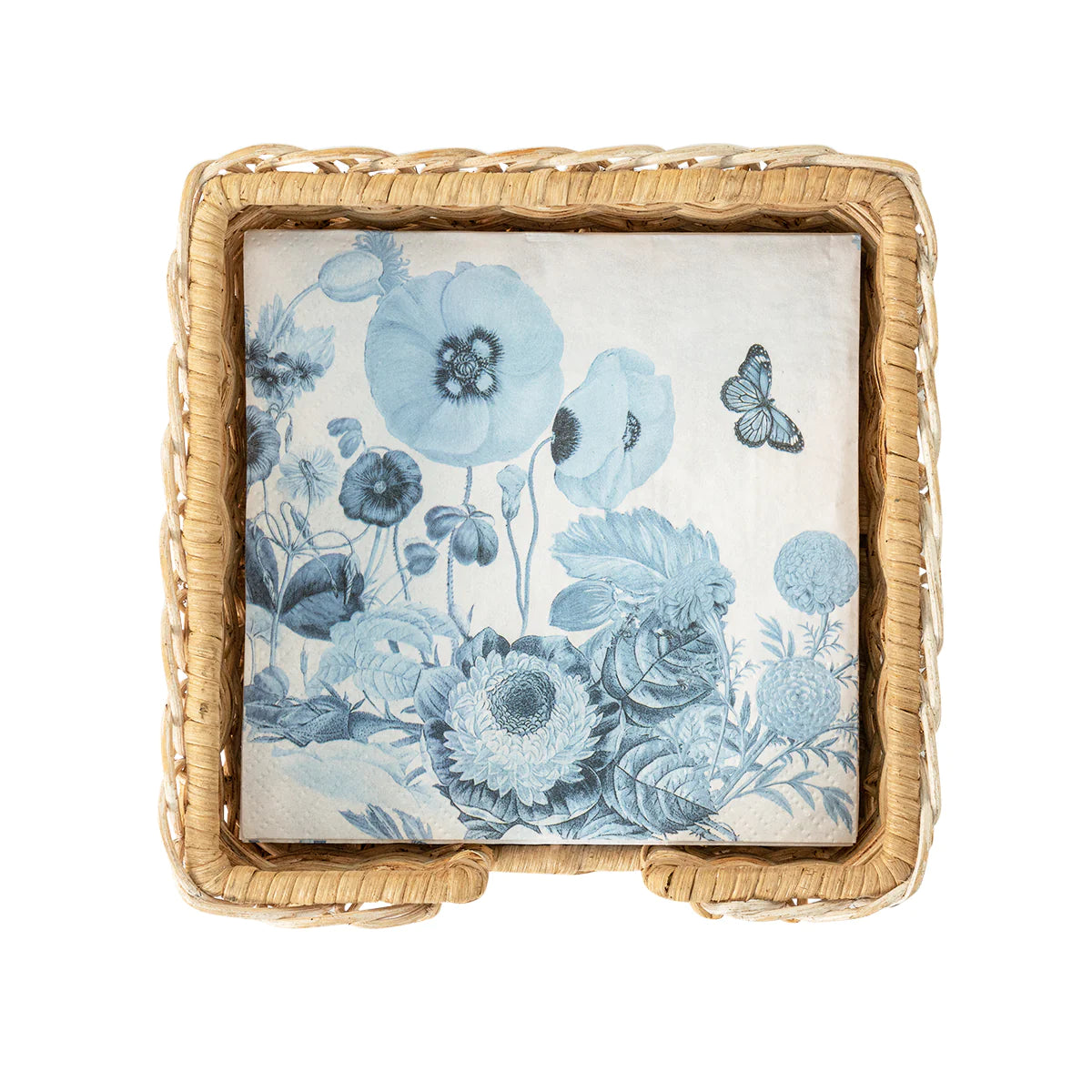 JULISKA Provence Rattan Luncheon Napkin Holder Whitewash
Measurements: 7.5"W x 2.5"H x 7.5"L
Made in: PH
Made of: Wood
Wipe with clean, damp cloth and/or use soft bristled brush to clean in between weaves. For in-door use only. Keep dry.
Our customers' satisfaction is our number one priority. We accept and offer full refunds on items returned within 14 days of delivery date per our full RETURN POLICY. Complete the CONTACT form to start a return.
All orders ship Monday through Friday, excluding holidays. See full shipping info HERE.