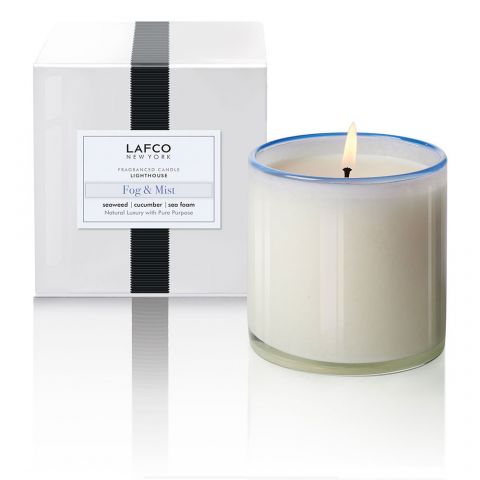 LAFCO Lighthouse-Fog & Mist
Vessel:
A beautifully designed handblown glass vessel crafted to enhance the burning experience. The vessel can be reused as a part of your home decor.
Key Ingredients in Formula:
Soy Wax
Essential Oil Based Fragrances
100% Cotton Wick
Touch of Paraffin Wax (just enough to enhance the fragrance delivery)
Fragrance Life: Up to a 90 hour burn time.
Dimensions: 4" D x 4" H
Our customers' satisfaction is our number one priority. We accept and offer full refunds on items returned within 14 days of delivery date per our full RETURN POLICY. Complete the CONTACT form to start a return.
All orders ship Monday through Friday, excluding holidays. See full shipping info HERE.