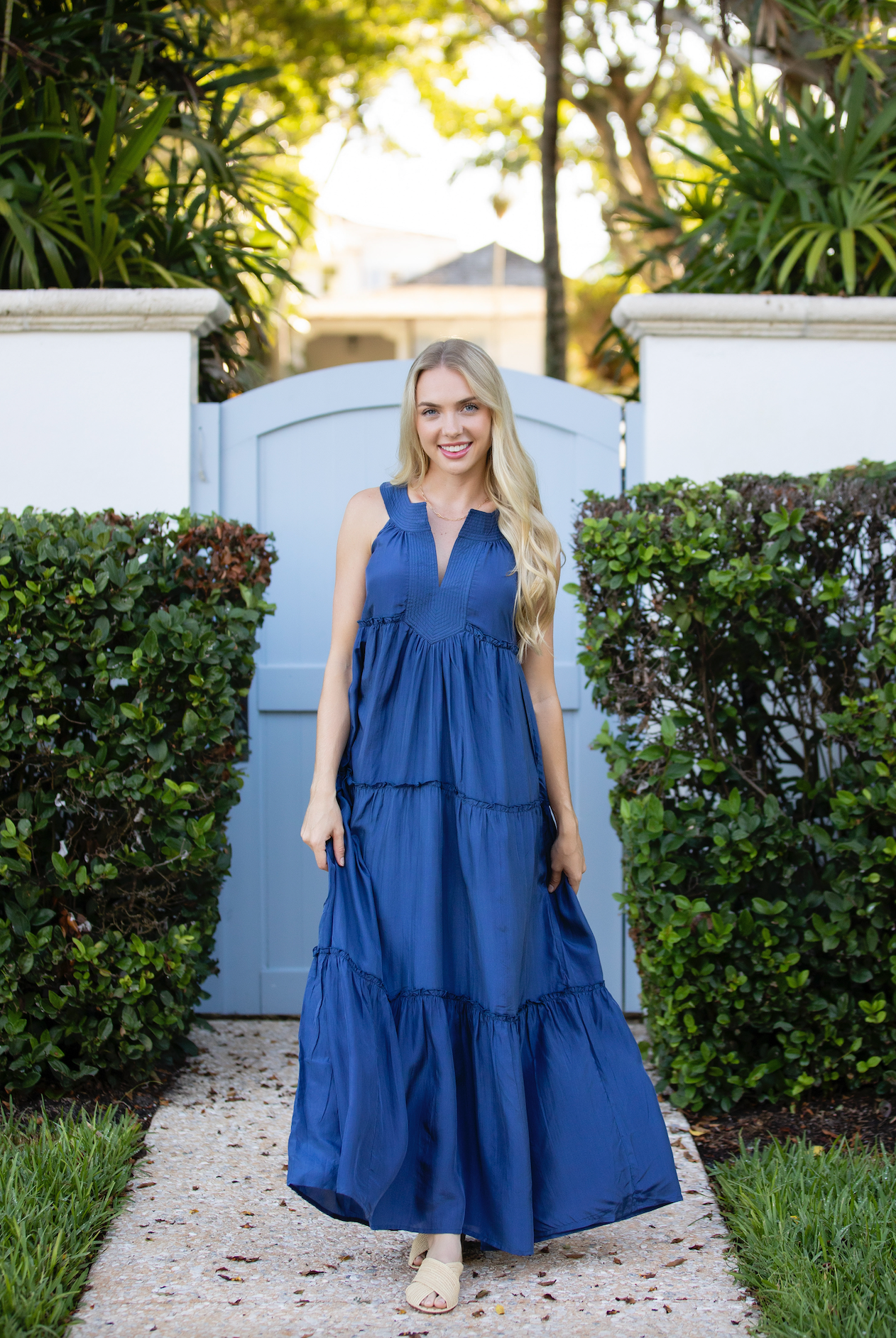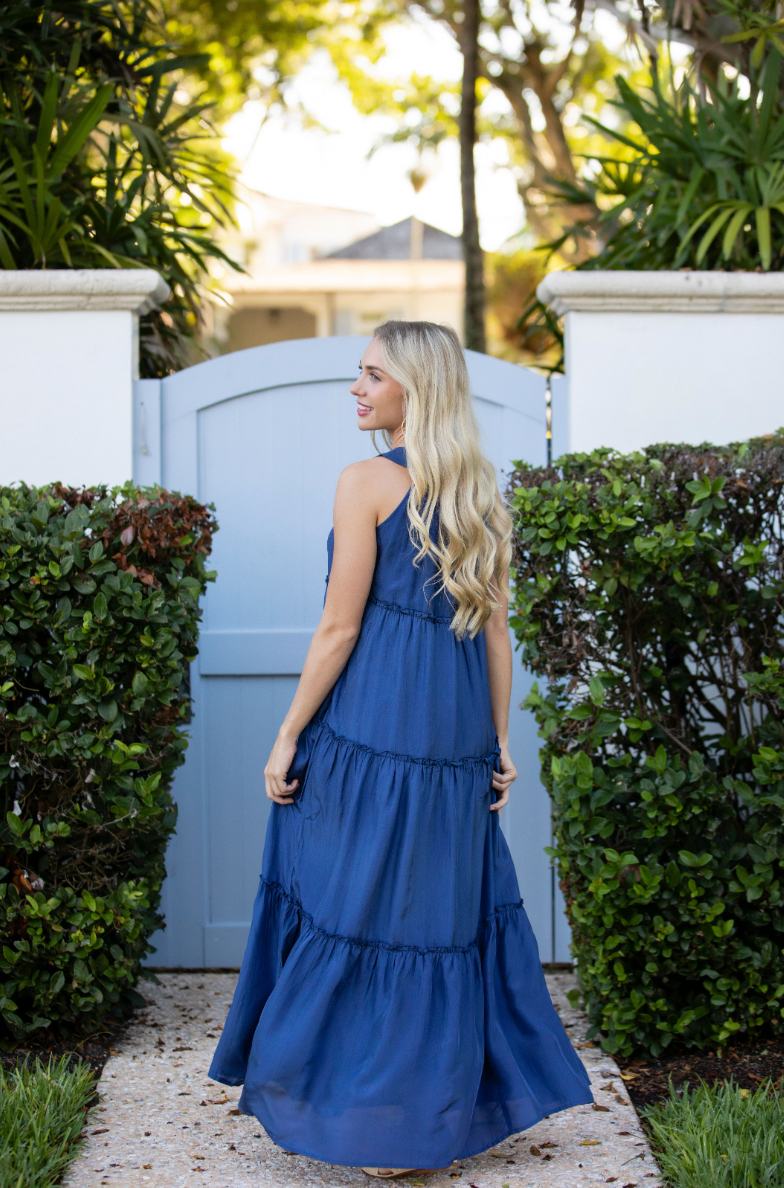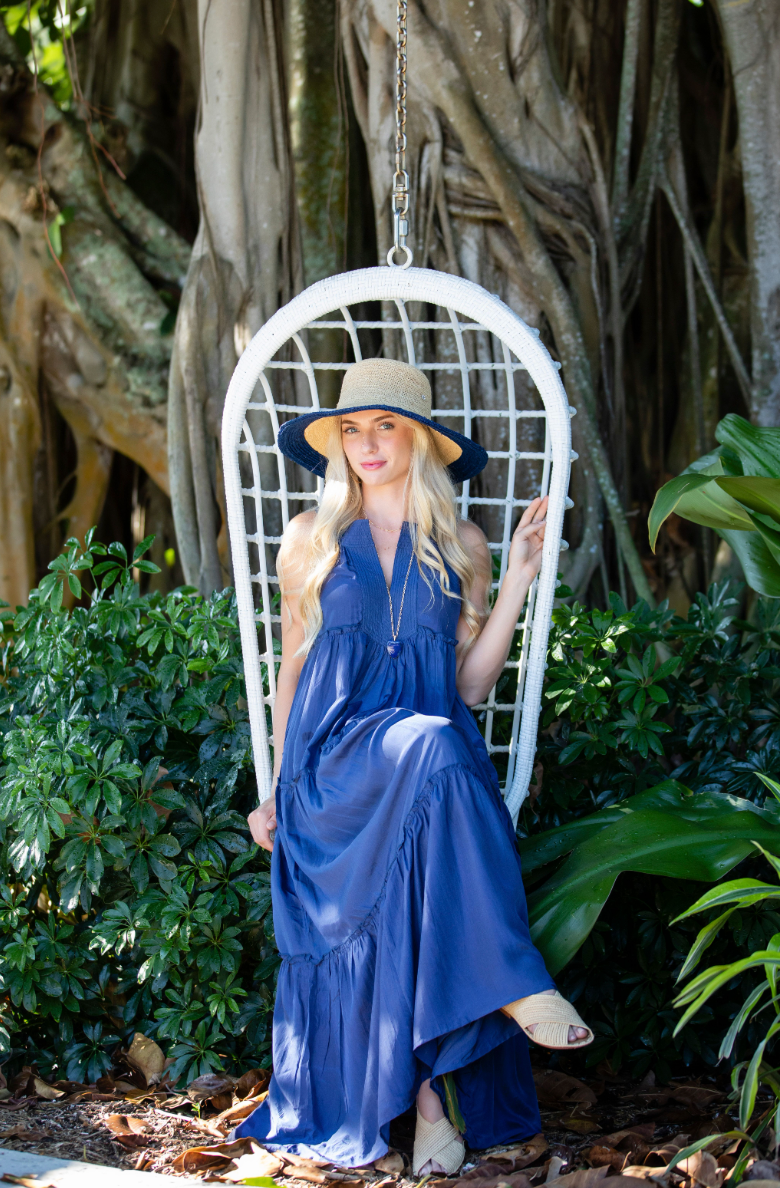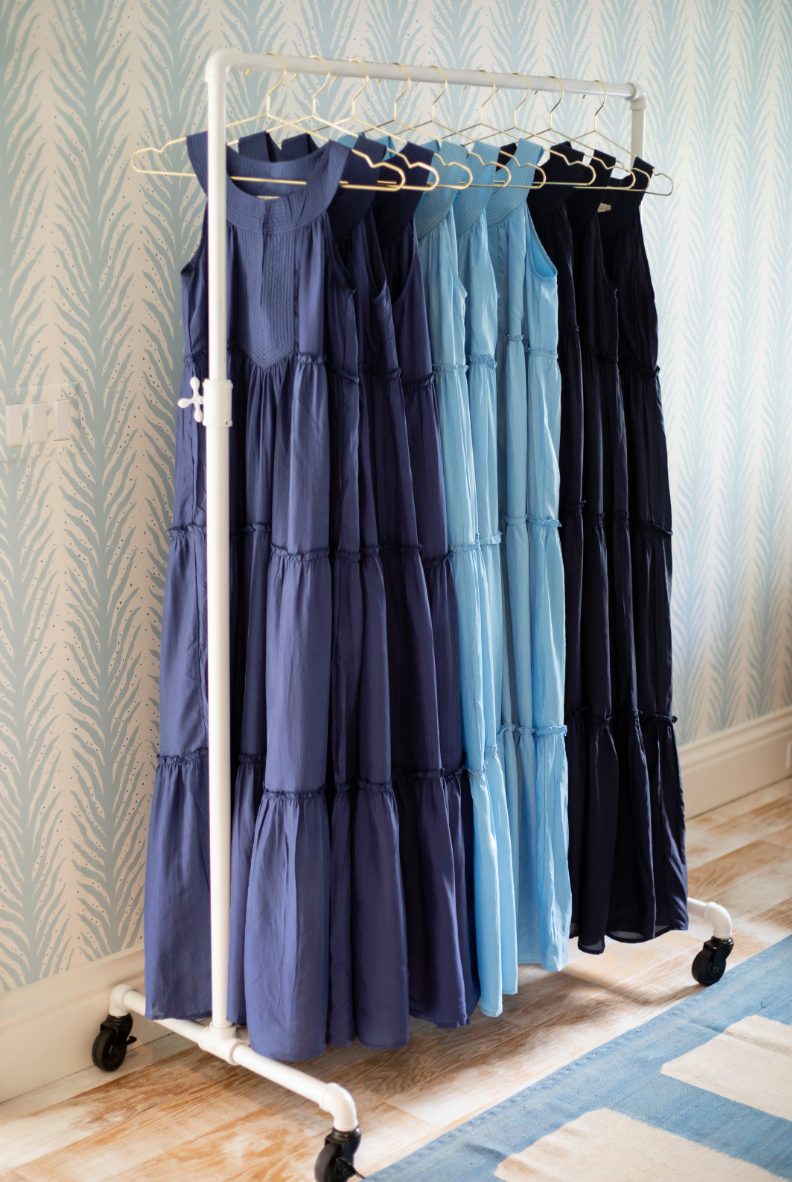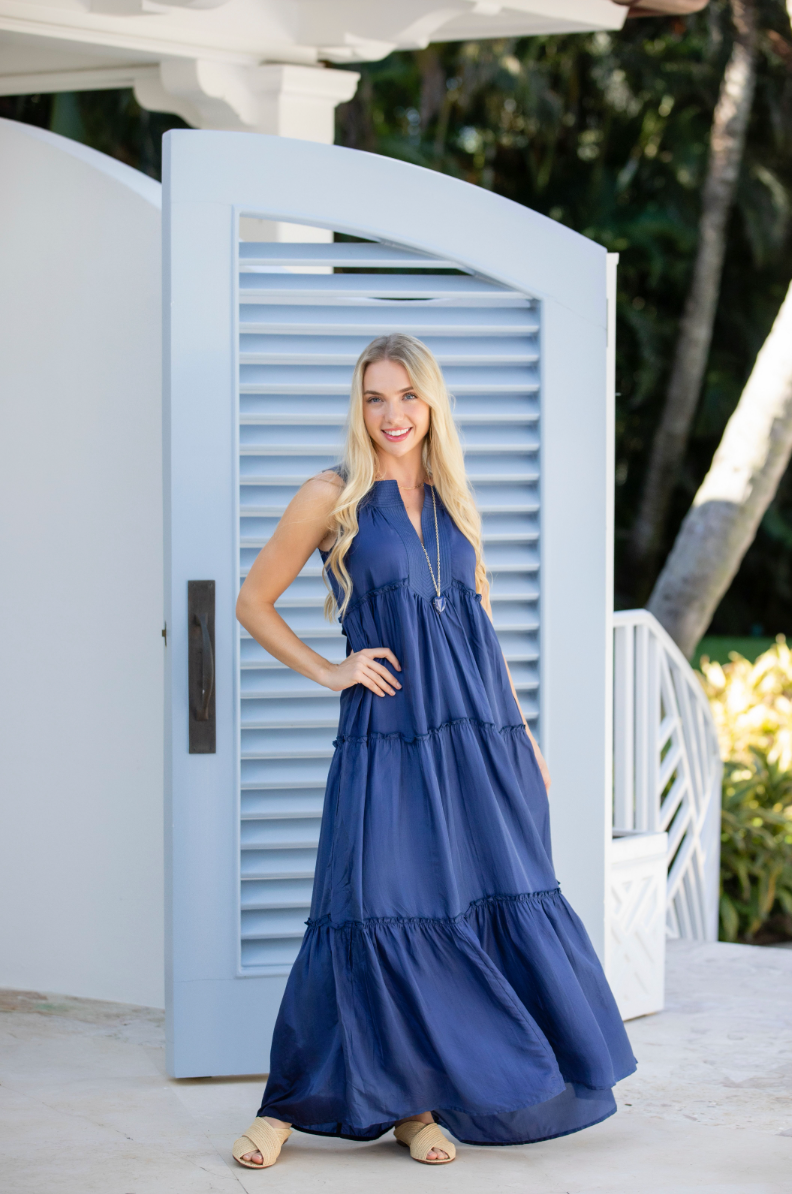 MATILDA'S The Anywhere Dress Marine
From the streets of San Miguel to the shores of St. Tropez, or the aisles of your local market, The Anywhere Dress is the most easy, breezy maxi dress that you can literally wear "anywhere".  Inspired by years of travel, years in retail, always on the go, this dress goal is to be an essential piece in your wardrobe without sacrificing style and comfort.  3 tiers of uber soft, washable silk, an organic cotton liner and a Cleopatra-inspired quilted collar.  Dress it up or dress it down, The Anywhere Dress evokes effortless style.  Created by Dana.
100% Organic Silk with Organic Cotton Liner
Machine Wash Delicate.  Dry on low for a few minutes.
We do not recommend dry cleaning as the chemicals could cause a change in the color of the silk.
Our customers' satisfaction is our number one priority. We accept and offer full refunds on items returned within 14 days of delivery date per our full RETURN POLICY. Complete the CONTACT form to start a return.
All orders ship Monday through Friday, excluding holidays. See full shipping info HERE.