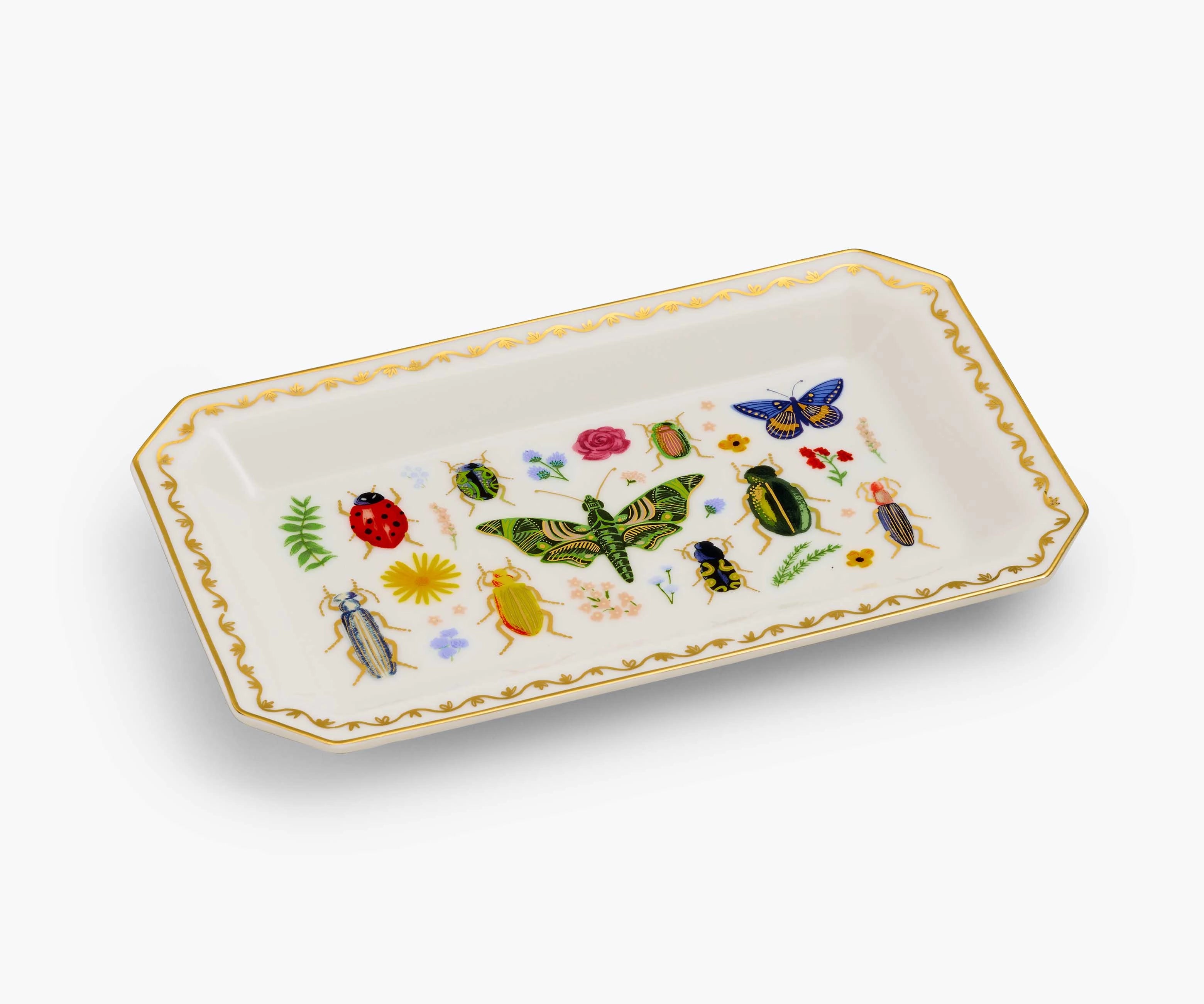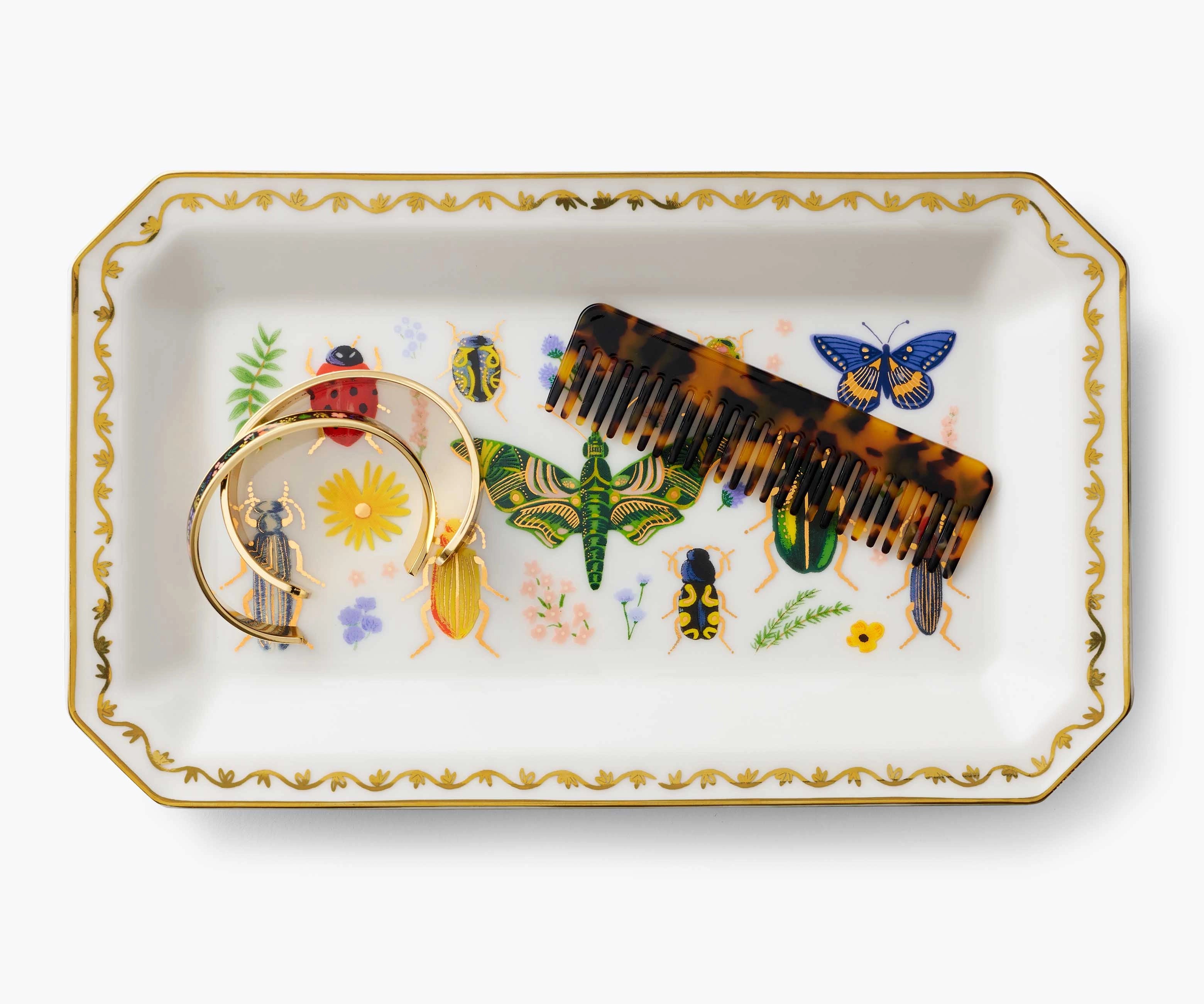 RIFLE PAPER CO. Large Catchall Tray Curio
Keep track of all your trinkets with this large catchall tray, perfect for collecting mail, keys, or jewelry. This dish features the beetles, bugs, and flowers of Curio print, with gold accents and a gilded rim for extra shine.
10" L × 6" W × 1" H
Porcelain
Full-color illustration with metallic gold accents
Hand wash
Our customers' satisfaction is our number one priority. We accept and offer full refunds on items returned within 14 days of delivery date per our full RETURN POLICY. Complete the CONTACT form to start a return.
All orders ship Monday through Friday, excluding holidays. See full shipping info HERE.